The best way to watch porn on your TV – Nowhere Porn a free Roku app
May 11, 2016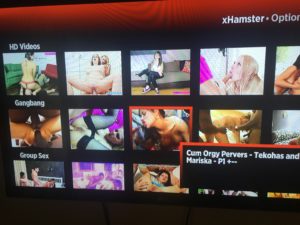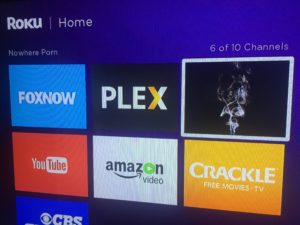 In our master bedroom we have three ways to watch porn. The first and best is Nowhere Porn. It's a free private channel that you can add to your Roku.
It uses the Roku remote so you can quickly browse and select videos. There are multiple channels that cover all the standard porn categories (lesbian, bbw, HD, amateur, gay, trans, ganging). The videos are pulled in automatically from some of the post popular tube/clip sites. As of May 11, 2016 here are the free channels available:
xHamster
xVideos
PornHD
Perfect Girls
Xporn
VPorn
TubX
xShare
XNXX
You HD Porno
Slut Load
NXGX
YES.XXX
VPorn [Gay]
MadThumbs
Mobile Porn Movies
PornOXO
xHamster [Gay]
XVideos [Gay]
ManHub [Gay]
RedGayPornTube [Gay]
The other nice thing about Nowhere Porn is the developer has setup the ability to lock the entire app. When you turn on that functionality you can't even launch the app without entering a code. To get the code you need your phone and the Google Authenticator app. The code appears in Google Authenticater and you quickly enter it into your Roku to open the app. The code changes every minute so it's very secure. Even if you delete and reinstall the app from your Roku it remembers your settings and won't allow viewing without the code.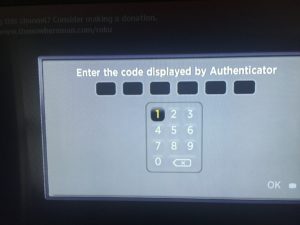 How to Setup Nowhere Porn
There are two ways to add it to your Roku. Once you add the channel you can either wait for it to show up or manually refresh within your Roku. Here are the two options for adding Nowhere Porn:
Sign in to Roku in a web browser. Click "Add Private Channel". Enter code: "porn"
Go to the Nowhere Man site. Click on the tiny fire icon on the bottom of the page. Then sign in to Roku and add the channel.
One thing to watch out for with Nowhere Porn on your Roku
When you first set up your Roku you needed to use both an email address and a credit card. That way if you want to buy a premium channel, app or game you are able to do it easily.
I have 3 Rokus' in my house. I was initially using the same login for each. So when I added Nowhere Porn to my Roku in my master bedroom, it showed up in the other two TVs.
The solution is to set up multiple accounts. So now my master bedroom has a separate account that uses a different email and credit card. This allows me to have porn quotes on my one TV only.
My only complaint about Nowhere Porn
I wish there was a way to change the name and icon of the app. My kids won't be able to access the app but they will know it's called Nowhere Porn. That will be a fun conversation. 😉
---