Our experience camming on Chaturbate
May 13, 2016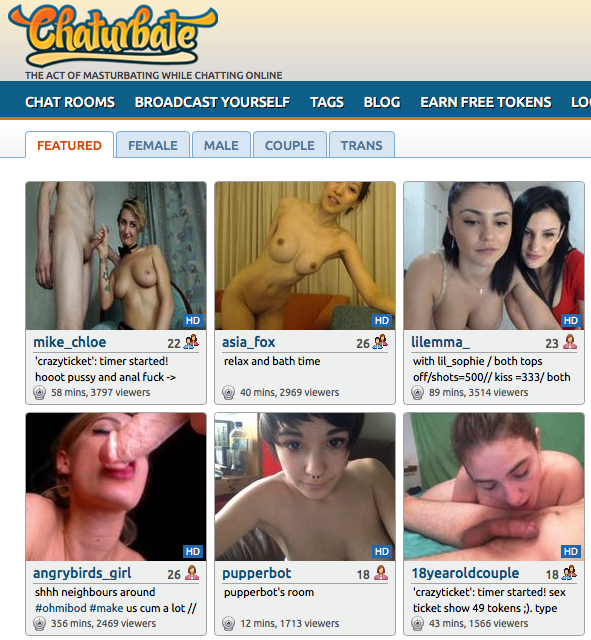 We have cammed on Chaturbate 2-3 times. We cammed for the the experience and novelty. We have never done it with the intention of making money.
My wife is ambivalent about our camming experiences. She went along willingly but mainly because I was interested. If I never brought up camming again she would likely never raise the topic herself.
Why we cammed on chaturbate
I was interested in camming because it was new and different. It's also a way of experimenting with our sexuality in a mostly safe setting.
Safer than what? Well, a threesome for example. A threesome has inherent physical and emotional risks. We are in a happy and stable relationship and we have a great sex life. I don't want to risk either by inviting a third person into our bedroom. That being said, when we are revved up and in the heat of the moment we both express the desire or fantasy of adding another person (or body parts to be more precise) to our bedroom.
Camming is a safe way we can explore that desire with much less risk.
Our experience with camming
The first couple times we cammed it didn't go well. Our room was filled with people that were active, interested and fairly aggressive. We felt self conscious. It wasn't a turn on by any means. Their comments in chat ranged from:
flattering: "damn she is sexy. you are a lucky guy"
rude: "show me your feet"
uncomfortable: "we can't hear you, turn on your sound"
The sound thing was repeated constantly and eventually caused us to sign off.
Our Rating: one cock down and one dry vagina
Our one good experience with camming
One time we made a connection with another couple that was online. They were close to our age, fit and had a great personality. We didn't talk much since they spoke French but they were fun. 😉
We started off our session by setting up our room name to indicate we were looking for another couple. After a bit one messaged us to let us know they were interested in both watching and performing. We turned on their cam and kept broadcasting in our room. It was exiting to be watched and to view another couple at the same time. We started messing around on cam and they started doing the same. The fun thing is while we would try things, they followed along and mirrored our positions. It was fun and sexy. A guilt free/risk free light foursome.
Our Rating: one cock up and one partially moist vagina
Take a guess and see if you can find our profile on Chaturbate. If you discover it let me know 🙂 It shouldn't be impossible.
---